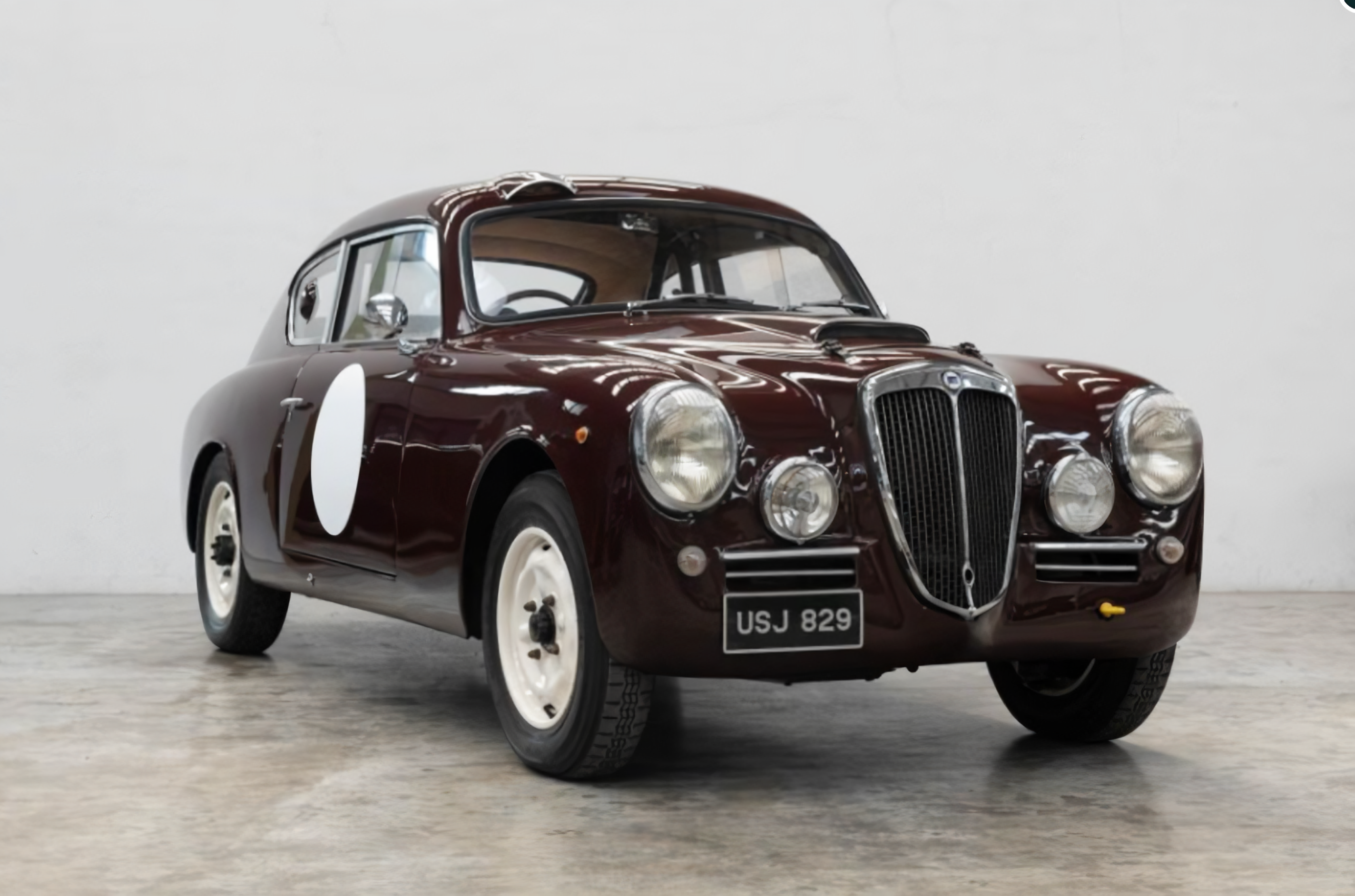 In 1951 Lancia launched the coupe version of the Aurelia – the B20GT, which would ultimately be produced in 6 distinct series until 1958. It is, with a few attractive modifications, perfect for the Mille Miglia – and we just so happen to have one such car.
Only 500 examples of the first series were built and immediately found great success in major European rallies. The car we have for sale has  recently undergone major restoration work (not at Thornley Kelham), including bodywork, mechanical work, an interior retrim and repainted in its original amaranto colour. Post-works, the car was sent to us for further specialised work including front suspension, braking system overhaul, speedometer rebuild, improving tracking and wheel balancing. The car now drives very well indeed and is ready for its next competitive – or leisure – outing.
Overall this is a rare car, eligible for the Mille MIglia and many other major events, coming with attractive modifications for rallying already carried out. The earlier 2-litre B20GT cars are increasingly sought-after, and this example is ready to continue campaigning.