Thornley Kelham has three examples of the revolutionary Citroën SM in need of complete restoration, available at a fixed price and to your colour specification.The Citroën SM was first launched as a collaboration between Citroën & Maserati, produced from 1970-1975, featuring a futurism-inspired design by Robert Opron, one of the most revered car designers of modern times.
The first example has already found a new owner and restoration is underway in our workshops. Orders for SM2 and SM3 are available subject to contract, and delivery is expected in fifteen to eighteen months' time from receipt of initial deposit. This is a unique opportunity to own an SM restored to our standards and individually specified to your requirements. SM1 was agreed at a price of £185,000, with SM2 and SM3 pricing available on application.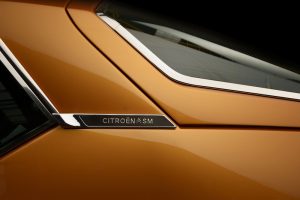 All three Citroën SM models will be completely stripped down to bare metal and water blasted before any necessary metal work is carried out, after which the shell and chassis will be sealed and painted, followed by a preparation and paint process for the body involving up to sixteen stages including primers, top coats and lacquer.
Our teams have many decades of experience and skill preparing and painting cars for international concours events, and each SM will be professionally  prepared and finished to those standards. Each engine will be completely rebuilt, as will engine bay ancillaries,  brakes, suspension and running gear.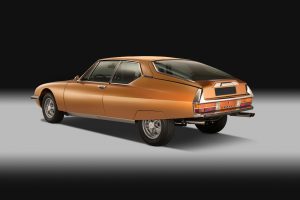 Your car will also be finished to your exact specification and can be updated from standard as you require, including the addition of modern conveniences such as Bluetooth connectivity.
This is a unique opportunity to own one of these beautiful, ground-breaking icons, restored and  finished to Thornley Kelham's renowned concours standards.
Read more here